Meeting between NNIAT and ARAMCO representatives
3 October 2019
Official visits
On October 1, 2019 Nizhny Novgorod institute of Applied Technologies held a meeting with Aramco Overseas Company representatives within the event "Oil & Gas supply chain opportunities in Saudi Arabia" organized by a Dutch company in cooperation with Russian Promotion Group and Ministry of Industry and Trade.
More than 80 oil and gas equipment producers and oil and gas industry service providers participated in the event.
At the general session with Russian companies, Aramco representatives elaborated on IKTVA (In-Kingdom Total Value Add) long-term program, investment benefits to Saudi Arabia as well as perspectives of production facilities siting in the Kingdom.
NNIAT LLC was invited to the discussion of further cooperation perspectives within a bilateral meeting with Aramco representatives. During the meeting, both companies discussed implementation opportunities of joint construction projects as well as negotiated regarding further cooperation in NNIAT environmental solutions aimed at oil-contaminated soil restoration and oil-containing wastes neutralization in Saudi Arabia.
Photo gallery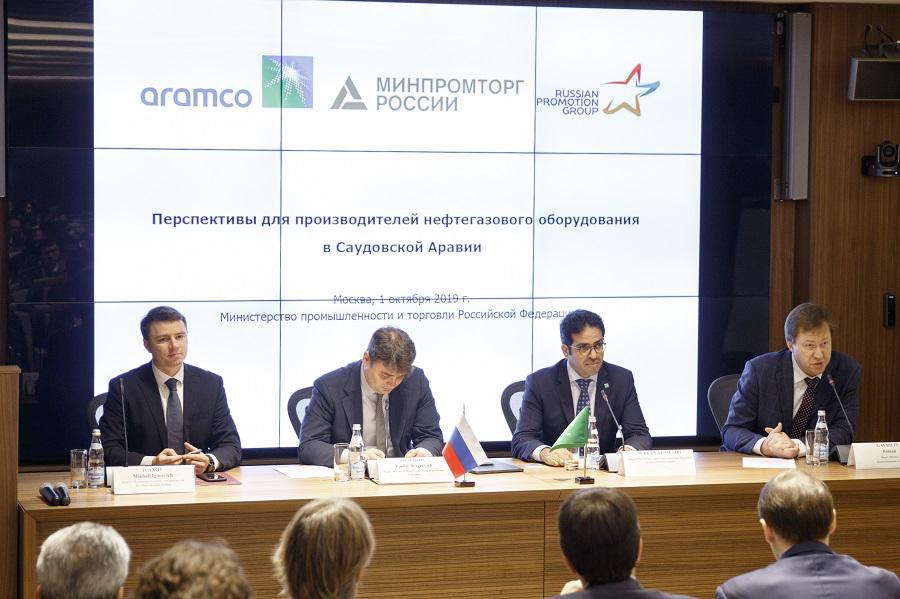 All photos (1)